Persian Gesture is a master & specialist of producing, packing, exporting and distributing the finest Sturgeon products to the global markets. We are proud of our skilled and experienced personnel all over the world striving hard to grant the highest modern scientific and practical data providing to the end user. As long as Persian Gesture is supplying its loyal customers throughout the world, we have made our partnership stronger with every individual party as a result of developing our supply phase and product quality
Persian Gesture is the only company in the world that invested on research on Sturgeon fish. Our Research and Development Department are actively working to produce the best products to your daily serving. The Sturgeons in farm are fed with a special and unique food which is produced by Persian Gesture R&D Department.
The growing world population demands increased high-quality vitamin and mineral-rich food sources, while simultaneously considering human health with more luxurious and exuberant style of life and increased diversity in food market. Persian Gesture will address these challenges by developing high-quality Caviar from original farmed fish, through optimized, sustainable methods. To develop innovative, cost-effective and resource-efficient Caviar, as well as farming high-quality sturgeon, that is high in vitamin and mineral, with a positive impact on human health and joyfulness of life.
Persian gesture identifies three keys which will be instrumental in our success. First is our unique standardized technology (under the supervision of staff member of R&D Department) which differentiated us from our rivals all around the world.
Second is the typical fish/sturgeon whose species date back to their ancestors from the Caspian Sea (which is known to be the largest sea in the world and origin from sturgeon fish) is typical of our country IRAN.
And the third is Persian Gesture's loyal and confident representatives whose dedication and trust never loses vogue in the present so-called market and has always been inspiration to our customer for their further purchase and order.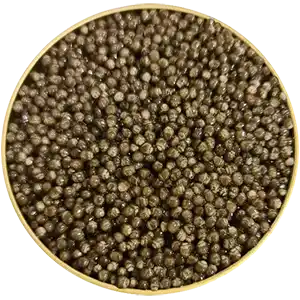 IRANIAN BELUGA CAVIAR
King of caviar, arguably the most desirable caviar type, gained by farming HUSO HUSO Sturgeon. Beluga, as rare as it is precious, is viewed as the mildest caviar. The species is heavily endangered and difficult to farm-raise, that making beluga much more coveted. The grain, roe or eggs, size from 2.8 to 3.9 millimeter. Its fine-skinned eggs, with their light to dark-grey color spectrum, melt in the mouth and leave an exceptionally subtle taste. The flavor is strong and one can taste the sea with a dedicated flavor.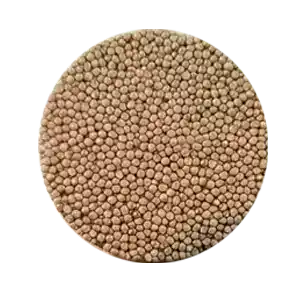 IRANIAN OSSETRA CAVIAR
It is extracted from ACIPENSER GUELDENSTAEDTII sturgeon. Ossetra tastes soft in consistency and its smooth creamy, butter-like consistency melts in the mouth and releases a light, delicate taste of hazelnut in the mouth. The roe is medium in size about 2.5 millimeters. It has grey-colored, veering towards golden
IRANIAN SEVRUGA CAVIAR
The Sevruga, also known as the starry sturgeon, or called caviar of princes, is gained from ACIPENSER STELLATUS. Its color is amber to light grey. it consists of smaller roe than other caviar "fine-grained" "1.7 to 2.7 millimeter". Although, it is intense flavor in tastes, a delicate sea-scented flavor which only a real caviar-lover can appreciate. This rich flavor is the reason why it is often referred to as the Strong Sturgeon. Creamy taste of ocean could be gained by just a little spoon of Sevruga caviar. Sevruga texture consists of a lustrous greenish-gray to dark-gray eggs color. It is also notable for its rather crunchy texture and deep flavors of salt and butter, in a way that roe, or eggs, joyously burst in the mouth, leaving a sweet, nutty flavor. Sevruga is popular due to its distinguished flavor.
IRANIAN BAERII CAVIAR
Baerii Caviar is produced by farming ACIPENSER BAERII Sturgeon. Our Baerii production has up to 3 millimeter in size. it has color ranges from medium dark grey to black. Glossy, with a semitranslucent shell. Its texture is rich, firm, yet smooth and creamy. Its taste is creamy and has a crisp and slightly nutty flavor. Like other types of caviar, you can taste the sea by having these precious pearls. Baerii Caviar is a popular and affordable alternative caviar to the Beluga. The Baerii caviar is close in appearance and texture to the roe, or eggs, of the Sevruga Caviar.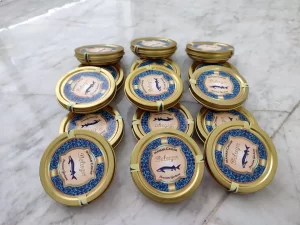 CAVIAR PACKING
METAL TIN, GLASS JAR, ORGIN BULK BOX

HUSO HUSO, or GREAT STURGEON

ACIPENSER GUELDENSTAEDTII


HEAD ON TAIL ON – STOMACH EMPTIED

HEAD OFF TAIL OFF – STOMACH EMPTIED


PERSIAN GESTURE produces caviar without the use of borax, pasteurization methods, coloring agents, or any other unscrupulous techniques. Caviar are Farmed 100% organically. Our diligence not only yield luxuriously delicious offerings, but guarantee hundred percent traceability from fish to metal tin, or glass jar, and present peerless consistency throughout the year.
Please note, while consuming Caviar, the roe, or egg shall roll and pop on the tongue, releasing a buttery, melt in your mouth flavor boost.
These Iranian Caviar are processed under the guidance of Caspian Fisheries Authorities and our team of artisanal Salt Masters whom have been carrying, generation to generation, the ancient and secret techniques to produce the highest graded and finest quality Caviar in the world. Our caviar has Iranian origins, bred on the shore of the Caspian Sea. Iranian Caviar are the closest one can get to the traditional wild Caspian Caviar. Benefiting from native climate and environment that one can be completely sure that is indulging in an eco-sustainable and earth-friendly selection of caviar. We farm sturgeon in an environment similar to its perfect natural.
PERSIAN GESTURE supports sustainable seafood production and the preservation of protected habitats and species. We continuously strive to achieve and maintain this philosophy.
Caviar is shipped in thermo-secure cool boxes with ice packs, guaranteeing pure satisfaction with risk-free of quality changes up to 72 hrs
Best storage temperature is from -2 to +1 degrees centigrade. Keep or store the caviar in refrigerator. Do Not place it in freezer as it ruins the texture and firmness of roe, or eggs